Aqua-Chem Inc Water Tech Div Fort Lauderdale, USA

In 2000, Aqua-Chem purchased from Osmonics the Vaponics brand product lines of stills and steam generators, to enhance and expand the Company's service to pharmaceutical/biotech industry customers. Since 2001, Aqua-Chem has launched more than two dozen new products, including increasingly large vapor compression systems, reverse-osmosis water purifiers, pretreatment and sanitary process distribution systems, waste heat plate type evaporators, vacuum vapor compression units and titanium and copper-nickel heat exchangers. The Company continues to develop and introduce innovative products and applications to support its customers' needs.
SWRO Emerald Series
SWRO Silver Series

unselect all/select all
You have 0 products selected
Marine Waste Treatment
Send enquiry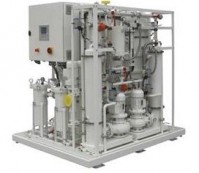 Type approved according to IMO Resolution MEPC. 159
High purification effect
Stainless steel design
Optimum Bio-process monitoring
High flexible - can be scaled up or down with a number of JZR or DVZ-BMSU modules
vibration and movement

Seawater Reverse Osmosis
Send enquiry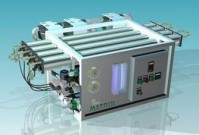 Two-stage 5 and 20 micron cartridge filtration.
Nickel aluminum bronze high pressure pump with TEFC motor.
Nickel aluminum bronze supply pump with TEFC motor.
Powder coated aluminum frame.

Seawater Reverse Osmosis
Send enquiry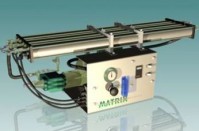 Simple Installation.
5 micron cartridge filtration.
Timed freshwater flush assembly.
316 stainless steel triplex high pressure pump with TEFC motor.
Heavy duty industrial rated CPVC supply pump with TEFC motor.